IOS Apps for Astronomy
November 11, 2016
I gave a presentation tonight to fellow Mississauga Centre members of the Royal Astronomical Society (RASC) on IOS astronomy related apps for the iPhone and iPad. It is amazing what variety of apps are available to make your time at the telescope more productive. Click here to download a PDF copy of my Keynote presentation which includes a number of screenshots from my iPhone 6s.
---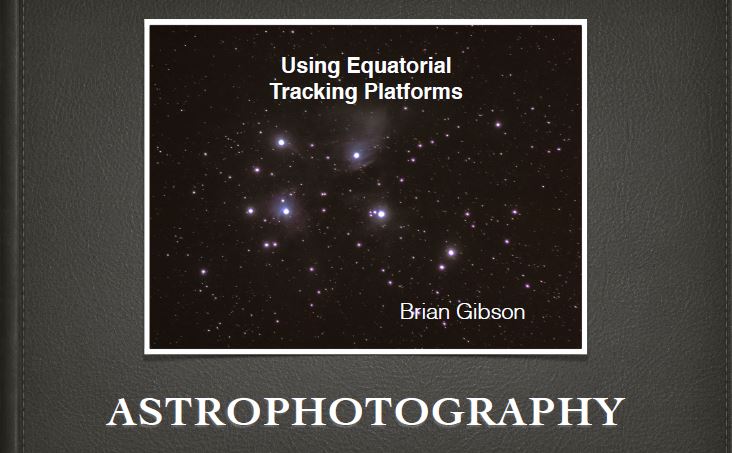 Astrophotography with Tracking Platforms
March 18, 2016
I gave a presentation tonight to fellow Mississauga Centre members of the Royal Astronomical Society (RASC) on astrophotography using equatorial tracking platforms. I have three battery powered iOptron mounts that can carry from about 7lbs up to 30lbs that I use to mount my Olympus OM-D E-M1 and PEN E-P5 cameras with either a camera lens or a small telescope. It is amazing what these small mirrorless cameras are capable of capturing with 30 to 60 second exposures and higher ISO settings. Click here to download a PDF copy of my presentation which includes a number of photos taken recently. Some are multiple raw files processed and stacked using Lightroom CC and Photoshop CC as explained in the presentation.
---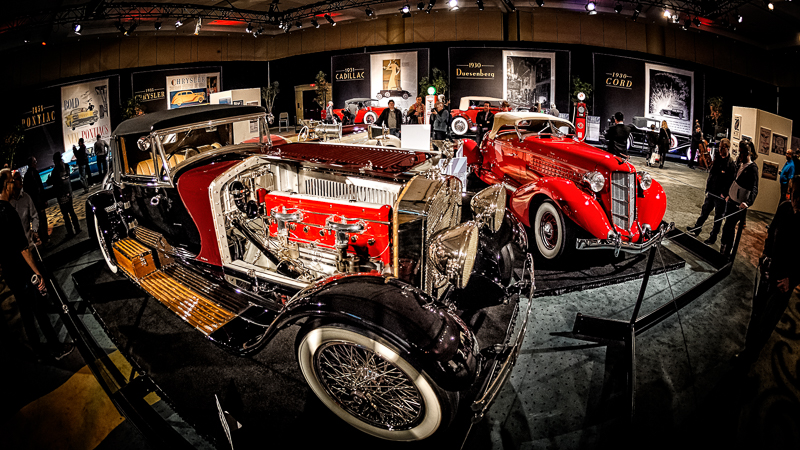 Art of the Automobile
February 17, 2016
I visted the 2016 Canadian International Autoshow in Toronto with my son and a friend who are also interested in photography. My favorite subjects were the classic vintage autos in the Art of the Automobile display. The gleaming chrome and fine craftsmanship provides many excellent subjects to photograph. Definitely worth a visit.
---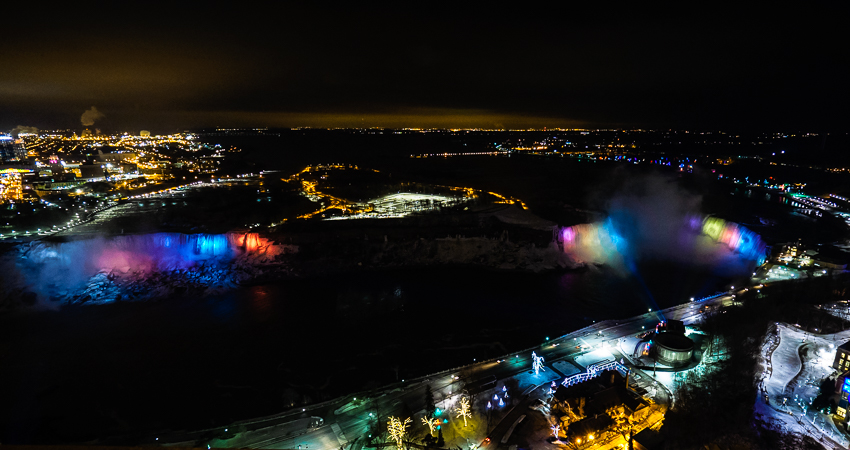 Festival of Lights
January 29, 2016
I decided to drive to Niagrara Falls since it was only an hour away and this was the final weekend of the Festival of Lights. It is a light display presented annually from late November to the end of January by Niagara Parks, Canada. It was well worth the trip and one of the highlights was seeing both the American and Horseshoe Falls illuminated at night from the Skylon tower. I used a 7-14mm super wide angle on my OM-D EM-1 to fit them both in the frame.
---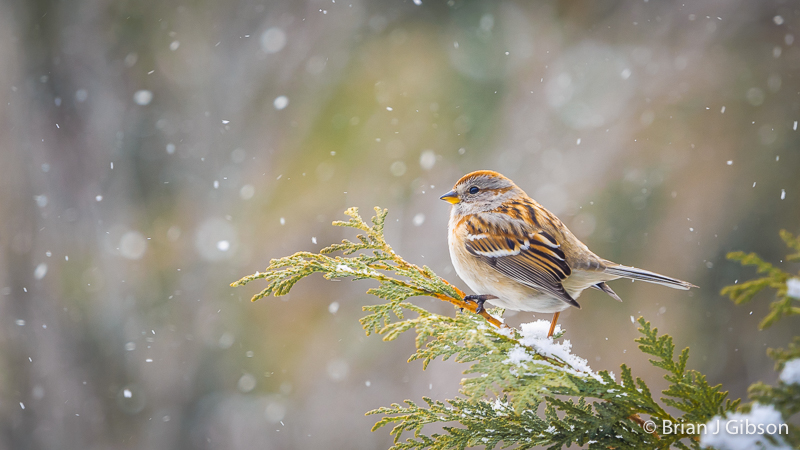 Timing is Everything
January 5, 2016
We spent New Year's Day in Lora Bay and there was a beautiful snowfall with large slow moving flakes coming down. Many birds were enjoying my platform and suet feeders in the yard so I decided to sit by the window with my camera at the ready. My patience paid off because even though I didn't get many photos, this shot of a sparrow sitting on the cedar hedge is a keeper! The snow flakes created a wonderful boca in the background making it a magical picture and one of myt new winter favorites.
---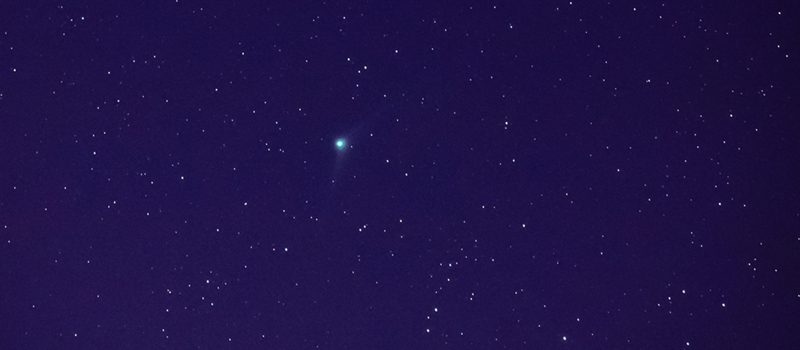 Comet C/2013 US10 Catalina
December 11, 2015
The Clear Sky Chart for Lora Bay predicted a small window of opportunity to have a look for Comet Catalina C/2013 US10 on the morning of December 11th so I drove up from the city. Luckily the Clear Sky Chart was correct and the sky was clear when I got up at 5:00am. I first found the comet in my Canon 15X50 IS binoculars as a small 6th magnitude fuzzy patch with no tail in the constellation Virgo. Conditions were less than ideal but I captured this photo using my Olympus OM-D EM-1 camera with a 40-150mm f/2.8 lens mounted on an iOptron SkyTracker portable equatorial platform. This is a stack of six 10 second frames combined in Photoshop CC. The camera was set at 150mm f/3.2 ISO 3200. The two tails are fainly visible.
---